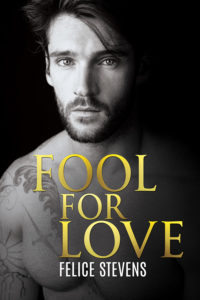 How Erotica Can Help Your Sex Life
Welcome to our new series exploring how gay erotica can help your sex life.  Sexologists discovered a long time ago that erotica can super-charge your libido in the long run, put you in the mood in the short run and give you perpetually creative ideas in the bedroom.
The turn-on doesn't just come from reading it yourself but also from reading it out loud to your partner.  Or partners, we don't judge.
First up in our series is Felice Steven's Lost In New York. This short excerpt shows you how the opening stages of a romantic kiss can light a fireplace despite the absence of wood!
Enjoy.

Nate ran a finger down my cheek, and my breath caught. He hooked it into the knot of my tie and pulled me close. "Come back with me to mine?" he whispered, his hot breath sweet from the wine. "No pressure. Another glass of wine or a coffee. Just…I don't want to be alone right now."
He stood before me in his black overcoat, incredibly desirable and handsome as hell. A powerful man, I assumed, and used to getting what he wanted. But I saw the strain in his haunted eyes and the pale skin stretched tight over high cheekbones. 
He's troubled. Lonely. He could use someone to talk to. 
Like you, a little voice whispered. 
"Okay. I wouldn't mind a coffee." 
When his eyes lit up, I thought maybe we weren't that different. 
Nate lived three blocks away in a charming nineteenth-century brownstone. My mouth watered at the genuine Tiffany stained-glass windows and fanlight arching over the front door. The entrance wasn't large, but there was a beautiful inlaid wooden floor design set like a starburst. When he closed the door behind me, I glimpsed the original crown molding and the artwork on the walls. Everything inside this house set my antique-loving heart pounding. 
Then Nate touched my face, and my heart pounded for an entirely different reason. 
"You're so beautiful," he whispered. "Can I kiss you?" 
I swallowed hard and nodded, closing my eyes as his face loomed close. But he didn't mash his mouth over mine and thrust his tongue inside. No, Nate pressed soft, gentle kisses along my cheek, my eyes, a brief touch to my lips, then traced my jawline with the tip of his tongue. He seduced me with his lips and heated breath, and I shivered at his light, sensuous touch. It was an erotic fantasy come to life, and my body, cold for so long, warmed to him. He licked a wet path down my neck and loosened my tie to open the top buttons of my shirt. 
I looped my arms around his neck, and he pushed me gently so I rested against the door. A single bead of sweat dripped from his chin and hit my collarbone. I ran my fingers through his hair and tipped my head back, allowing his lips access to roam over my jaw until he finally covered my mouth with his and slid his tongue inside. He sucked on mine, and we matched each other stroke for stroke, but I had no doubt who was in charge. This wasn't a simple kiss. This was possession. 
His leg slid between mine, and his strong thigh pushed against my rapidly thickening dick. "Oh God, what the hell?" I choked out, the pleasure exploding like a fireball in my chest as I rode against him. I fought the greedy rush of hunger to be taken right there. I was ready for him to fuck me. I wanted… "Nate, please. Stop." 
Suddenly I stood alone, Nate stepping away immediately. I fought to remain standing, my legs weak, chest heaving with exertion to take in air. Flushed and wild-eyed, Nate braced his hands on his knees and bent at the waist, his harsh breath echoing in the empty house. 
Not again. 
If I didn't stop, it would happen all over again. When my world righted itself, shame rolled through me. "I'm sorry. I don't usually…I don't know what happened. I'm not a tease, I swear. I never get so carried away, so quickly. I can't believe it." 
Nate passed his hands over his hair, smoothing the waves I'd messed up. "It's not your fault. Don't apologize." His grin softened the tired lines of his face, rendering him almost boyish. "It's been a while for me." He studied me, his gaze warming as it lingered, and my body responded with an answering tug of lust low in my belly. 
"For me too." And that scared me. I knew I needed to leave, because if he tried to touch me again, I'd do anything he wanted. "It's getting late. I should go." 
. . .
Keep reading this sexy story by downloading the Kindle version of the book.