How To Top In Gay Sex
Discover Your Inner Top. Learn how to overcome self-limiting thoughts ("I'm not masculine enough") that stop you from trying to top or from doing it successfully.
Express The Kind Of Masculinity You Feel Comfortable With.
Take the Erotic Temperature Quiz and find out your "topping personality." Choose from a spectrum of possibilities you hadn't thought of to have the kind of topping experience that personally appeals to you.
Solve Performance Anxiety. Find out how to deal with erection-killing thoughts like…You won't get hard enough, your dick isn't big enough, you will disappoint your partner, your partner will compare you to other guys, you'll ejaculate too soon, you'll take forever to ejaculate and more.
Stop Worrying That Your Penis Isn't Big Enough.
I'll show you the latest penis size stats for white, black & Hispanic men from the Journal of Sex. Then you'll compare to it by measuring yourself with a step-by-step guide urologists use to measure penis size. THEN, you'll see that you're big enough.
Last Longer In Bed.
Premature ejaculation is the most common sexual dysfunction in men under 40. Use my step-by-step "Stop/Start" method to go from two-pump chump to long-time champ.
It's a PDF! Start Reading In 60 Seconds
Downloads
To Phone, PC or Tablet
1. GET HARD & STAY HARD
You'll never worry about condom-inducing impotence
2. RELAX YOUR PARTNER
Teach your partner the Total Sphincter Relaxation Technique ®
3. LAST LONGER IN BED
Go from two-pump chump to long-lasting champ

This book normally sells for $19.99.
I TRUST YOU. Pay What You Think Is Fair (with a small minimum).
30 Day Money Back Guarantee no matter what you pay.
Instantly downloads to your pc, mac, tablet or mobile device.
The Price Also Includes FREE eReports Worth $30!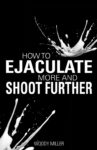 Find out "only a urologist would know" secrets to ejaculating more and shooting farther.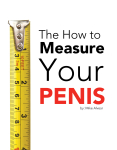 Try the method urologists use in academically accepted studies to find out how big you are.
Or Buy It Here
(but you won't get the free $30 reports)


On the set with Tyra Banks and Greg Behrendt.
I started my career by syndicating a sex and relationships column all over the country and I sort of became known as the "East Coast Dan Savage." I then went on to write my first gay sex book, Men Are Pigs But We Love Bacon (Kensington). Next thing I knew I was auditioning for a co-hosting role in a heterosexual sex makeover series called The Sex Inspectors.
With the screen test cameras rolling, I remember the production chief asking me what I thought of women faking their orgasms. "That's nothing," I sniffed. "Men fake whole relationships."
I got the job.
The show went on to be an international hit, airing in 12 countries, including the U.S. on HBO. It led to my biggest book yet, Sex Inspectors Master Class: How To Have An Amazing Sex Life (Penguin).
I love giving advice to people. I love to see barriers crack and humanity come to the surface. I hope I'm able to do that with How To Top Like a Stud and hope you enjoy reading it as much as I did writing it.

What Are Guys Just Like You Saying About This Gay Sex Guide?
"Simply the most informative, insightful "joy of gay sex" book I have ever read. Taught me more in one day about the ultimate in gay sex acts than I learned in the last 10 years. I especially liked the section on dealing with performance anxiety. Highly recommended."
David, 28
"This is the ultimate in gay sex education–written with knowledge, clearness and in a very funny but responsible and up to date way, including the latest in the psychology of domination and submission everyone should know. The author is right–you CAN lose your identity as a top or a bottom and free yourself to experiment sexually–just follow his plan!"
Eric, 32
"Loved the book! Should have been called the Joy Of Gay Sex–Top Edition! It was an easy but informative read. I learnt a lot. Newbies always ask, "Does gay sex hurt?" Not if you read the sphincter relaxation trick in this book. AMAZING. I especially appreciated all the pictures–they made the author's concepts so much easier to grasp."
Mike, 48

"Woody Miller is not afraid to go beyond the trite and cliched. He showed me how to be a top in ways I'd never thought of. The section on keeping your erection when you put condoms on changed my sex life!"
Robert, 25
"This book has given much insight on why I always had a tough time getting hard at the point of penetration. With Woody Miller's methods and a new understanding of how to top a man, I've become a waaaaayyyy better lover. I used my favorite technique in the book just last night–"The Thrust of the Heron." My partner loved it!"
Caleb, 52
"To me the best part was the section on how to be passionate. It was refreshing to hear somebody talk about the importance of romantic gay sex, not simply how to top a guy. Miller's "Erotic feedback loop" works like magic to set and keep the mood."
Nick, 43
"Now that I'm older, guys expect me to always be the top (!!) Thank God for this, the ultimate book of TOP gay sex questions. I learned things which I had no clue about, and after giving that new information a try I was simply amazed at how much better I've become in bed. If Woody teaches you anything it's the idea that you have to be some masculine archetype in order to top properly. Hogwash. I've got a lot of girl in me and this book taught I can top with the best of them!"
Manny, 52
"Whether you're looking to give a back alley pounding or engage in some romantic gay sex, this is an excellent guide. The author mixes solid science with genuinely clever ways to prevent pain and suffering in your bottoms. I totally endorse this book. I read it in a few hours. I didn't want to put it down!"
Stefan, 21
Try Our 3-Book Bundle–MASSIVE Savings!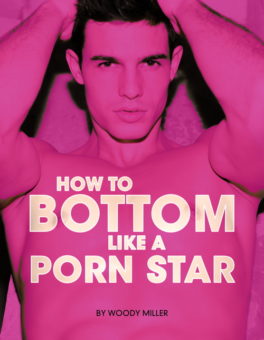 BOTTOM LIKE A PORN STAR
Expand your sexual vistas by being more versatile. This book will show you how to bottom without pain or stains. There's a reason it's been the #1 selling gay sex book for the last two years. It's a step-by-step guide to bottoming–complete with a major section on how to get yourself spotlessly clean. Also gives you keen insight into the porn industry–how they do the deed and how you can too!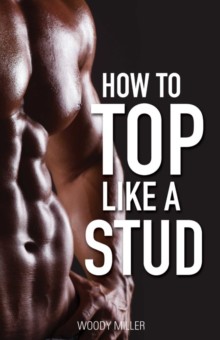 TOP LIKE A STUD
Learn how to be the guy everybody wants to get under! From discovering your inner top to learning how to completely relax your partner's sphincter for a pain-free experience, this is the only gay sex guide strictly devoted to tops! It answers all the gay sex questions from a top's perspective. Find out the which thrusting patterns and techniques will double your pleasure. And his.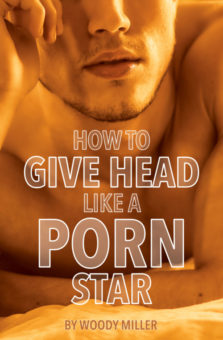 BLOW LIKE THE WIND
Learn secret hot spots and little-known pressure points as well as the groundbreaking suspense/resolve method known as the "Peacock Technique" –it'll light up your partners like an all-night liquor store! Includes pics, gifs and videos showcasing the techniques. Written by the hilarious and knowledgeable "East Coast Dan Savage," it's the ultimate guide to gay sex. 

This bundle normally sells for $29.99.
I TRUST YOU. Pay What You Think Is Fair
30 Day Money Back Guarantee
Instantly downloads to your pc, mac, tablet or mobile device.
Do you really offer a 30 Day Money Back Guarantee?
Absolutely! We run about 1-3% return rate compared to 10% for the industry. Why? Because the books are that helpful. And funny. Don't forget funny. We love funny. If you're dissatisfied in ANY way for ANY reason, just email me at mike@woodpeckermedia dot net and I'll cheerfully refund your money, no questions asked.
Still not convinced? Check out PayPal's return policy. Ours is more generous than theirs!
Is The Server Secure? Will My Identity Be Protected?
Yes, and of course. We use one of the most respected shopping cart/financial processing firms out there (Get DPD and Stripe). There is absolutely nothing to be worried about. Also, we will not use your email address for anything other than sending you the link to the downloads.
How Does The Download Work?
My books come to you as PDF downloads—the industry standard for digital downloads. Once you complete the purchase you will receive two emails: 1) A receipt for your purchase—along with my email address in case you want your money back. 2) An email with a link to the download page. Make sure you check your junk. I mean your junk mail—sometimes our customers don't think to look there.
What next? Click on the download links and the books will be zapped right into your pc, mac, tablet or smartphone. You can generally start reading the books within 60 seconds of completing the purchase.
What Qualifies You As An Expert?
I've been a sex and relationships columnist for the last twelve years. As you can see in Wikipedia, I've also authored 8 books on the subject, including Sex Inspectors Master Class: How To Have An Amazing Sex Life (based on the TV series I co-hosted that aired in the UK on Channel 4 and on HBO). I also blog for the Huffington Post, have written for the New York Times and done multiple commentaries on NPR's All Things Considered. I've also been profiled in magazines like Marie Claire and Creative Loafing, and written for WebMD.