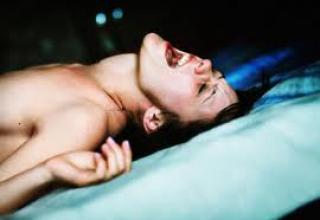 How To Choose The Best Prostate Massager
Have you ever shopped for a prostate massager and been overwhelmed by the amount of information it took to come to a rational decision?
Us too.
The problem is that there are really only three sources of information and all of them have severe limitations.
The first source is the manufacturer or the retailer selling the product. The problem with trusting these sources is that they are trying to move product, not trying to match you with the best one.
Most of the information comes across as infomercials, with a kind of hyperbole that isn't helpful.
The second source are sex toy reviewers. They can definitely be helpful but the bottom line is that they can only review a limited number of products and their reviews tend to reflect their own personal taste.
That's not a good thing if you don't share their tastes. What if your prostate sits above or below where theirs is? What if you like soft, tender stimulation and they like more aggressive moves?
You're out of luck is what if!
The third source are customer reviews. These can be good but they're riddled with an obvious problem. Often, what one reviewer sees as a flaw another reviewer sees as a benefit.
How do you distill a consensus among conflicting reviews?
Enter a new way of evaluating prostate massagers: Our Moan-O-Meter.
Ever been to the movie review site, Rotten Tomatoes? If you have, you know that this movie review site doesn't actually review movies. They aggregate critic and viewer responses into what they call a Tomato-meter score. This makes it easy to evaluate the movie via the wisdom of the crowds.
That's what we do. We are the Rotten Tomatoes of sex toys. We aggregate critic and user reviews into what we call our Moan-O-Meter scores.
This gives you an unprecedented look at what everyone thinks about the product. You don't have to rely on any one critic review or anyone website's customer reviews. You can look at all of them through one simple score.
To make things even easier you can access our Moan-O-Meter scores through the prostate massager that best fits your needs.
How?


Find out which prostate massagers got the highest scores in our Moan-O-Meter rankings for:
Best Prostate Massager Overall
Best Prostate Massager for Beginners
Best Prostate Massager for Intermediate/Advanced
Meet our new prostate massager quiz. In just four questions, which takes about 20 seconds to answer, we can give you the highest scoring prostate massagers for the categories you selected.
The quiz is made up of four simple questions:
Are you a newbie or a pro?
Do you want to spend a little, a lot or somewhere in between?
What kind of material turns you on more (Silicon, plastic, etc.)
Do you prefer a massager that vibrates or one that doesn't?
All of the combinations from these 4 questions result in 48 different conclusions about which prostate massager is best for you.
Nothing like it exists anywhere else and we are proud to introduce it to you today.
If you are not a quiz taker you can read the questions verbatim in our post called, How To Choose The Best Prostate Massager.
Now go, spend 20 seconds answering for questions and prepare for the o face of your life!