How To Prepare For Penetrative Gay Anal Sex
(with STUNNING illustrations!)
Learn how to prep for gay anal sex with our original illustrations. They'll help you understand important concepts about preparing for butt sex, and yeah, probably give you a stiffy.
You're welcome.
Let's talk about hygiene during anal intercourse. Are you fearful of leaving so many tire tracks on your sheets NASCAR will want them for a logo? Be assured that's not going to happen if you follow our advice. Our motto is, "No Pain, No Stains."
Before we start, we're assuming you know how to have gay sex painlessly. Don't be your worst enema–if you don't know how, check out our epic post on bottoming without pain. Or better yet, check out the source for everything you're about to read–the best selling gay sex guide of all time: How To Bottom Like A Porn Star, now in its second edition: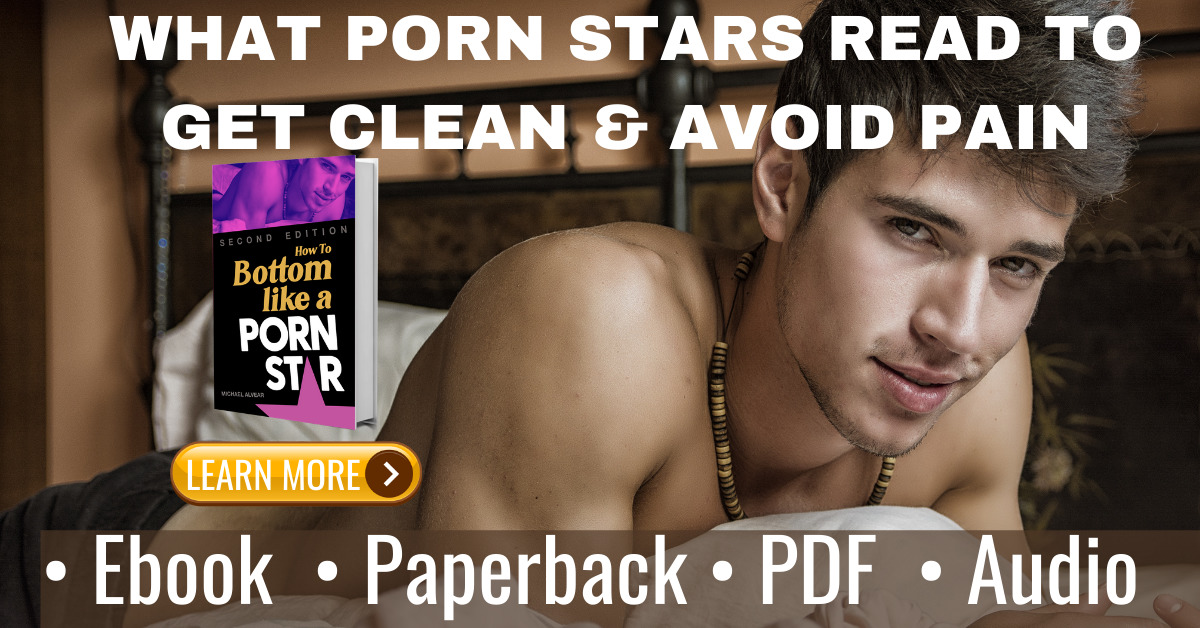 Ok, now that we've flushed the preliminaries down the toilet, here are some of the subjects we'll cover:

First Step: Educate yourself on how stool passes through your body
Second Step: Diagnosing just how dirty your butt is
Third Step: Clean yourself anally from the inside out
Fourth Step: Asking yourself the big question–should you use an enema before you get penetrated?
Fifth Step: Asking yourself another big question–should you douche?